Boudoir Frequently Asked Questions
Boudoir Frequently Asked Questions
I'm the Boudoir Photographer with all the answers.
How much does a shoot cost?
This is often the first question people ask. I'd ask it, too! It's a good question!
Session fees start at $350 (optional add-ons available for an extra fee) and include your pre-shoot consultation, wardrobe consultation, your 2-hour session, and photo reveal of your edited images.
The session fee does not cover products after the session.
You can find more information about pricing HERE.
Are there any prints included in the session fee?
Products and prints are not included in the session fee.
Can you do sessions shorter than 2 hours?
Occasionally, I run a Mini-Session Marathon where you can experience a 30 minute session, but I don't offer regular 30 minute sessions for a few reasons. The most important of those is that it can take up to 30 minutes to really relax in front of the camera! That 2 hours also allows for a relaxed pace with breaks that will provide a larger variety of photos than a shorter session would.
I only want my digital images so I can print them myself. Do you do this?
In fact, I do offer the purchase of digital images at $20 each for online downloads. You can purchase them in bulk though and put them on a USB drive for an additional $10. Find more information on pricing HERE.
Though I do offer digitals, I still strongly recommend prints and photobooks as they will often end up being the best value for your dollar. Not only that, but the risk of your images being misplaced or forgotten is lower with print products.
Who books a boudoir shoot?
Anyone really.
There are plenty of reasons to book a boudoir session. Many women just do it for themselves. Some want to create a truly personal and unique gift for a birthday, anniversary or wedding day. Maybe they want to use the session to celebrate a landmark – turning 40, coming out the other side of illness or a bad relationship, or losing weight.
Your reasons are valid and your own!
I really want to do this but I'm so nervous!
You know what? It's completely NORMAL to be nervous about a boudoir shoot! However, from the start of your experience to the very end, I will be focussed on helping you feel as comfortable and relaxed as possible.
What do you mean by a pre-shoot consultation?
The pre-shoot consultation is a vital component of your experience. You and I will meet over coffee (or wine if that's your jam) to discuss and plan your session. We will pick the date, time, and location and then we'll talk about you and your session goals and expectations. This meeting is as important for the details as it is for us to be able to get to know each other a bit.
Do you provide hair and make-up services?
If you'd like, I can definitely make arrangements for hair and makeup to be done for you on location just prior to the start of your session. Though that fee is not included in your session cost and is payable to the hair and makeup artists.
You're also welcome to make your own arrangements for hair and makeup.
Can I do my own hair and makeup?
Absolutely! If you have the skill and confidence to do it yourself, then feel free to do your own hair and makeup. It's important to know that your makeup will need to be done more heavily than normal so it can be seen in your photos.
But don't neglect the added bonus of being pampered by having it done for you 😉
Where will my shoot take place? Can I choose the location?
Your session could happen anywhere, really. I have a studio space in Saskatoon or it could happen in your home, a hotel (not included with your session), or even outdoors. I have a list of suggested hotels I can provide if that's where you'd like to do your session.
How long will the photoshoot last?
Photoshoots last a minimum of 2 fun-packed hours. They can be longer if you're sharing your time with a friend during a 3-hour session. You could also choose to extend your session by 30 minutes by choosing one of the optional add-ons (Milk Bath or Paint Spatter).
Do I have to wear only lingerie for a boudoir shoot?
While lingerie is often a keystone item during a session, it isn't the only thing you can wear. I also encourage the use of everyday wear like jeans, jackets, and sweaters, or even your partners' clothes or sports jerseys. You can also go the other way and move toward tastefully covered nudity.
You are not limited to lingerie alone.
How will I decide what to wear for my shoot?
Not only will I provide you with a guide at your pre-shoot consultation, but you and I can also make a shopping date. I'll come with you and together we will build your wardrobe from the bottom up.
But don't feel like you need to buy a new wardrobe! You may have some great pieces in your closet already! If you aren't sure if something will work, just share photos with me and I'll let you know if it can work for your session.
Can I bring a friend?
Of course, you can! Having a friend there can help you feel more comfortable and can make it more fun for you. They're welcome to come and offer their support, so long as they aren't disruptive to the process.
Can I do the shoot with a friend?
Once again, of course!
I offer a 3 hour shared session that friends can share. If having your friend there for support is that much fun, then sharing the experience with your friend will be all that much better!
I have some body hang-ups. Will you help me with this?
Yes, of course! That's why you're here, right?
As a woman, I get it. I get it so hard that there are things about your body that you maybe not be 100% happy about. Together we will find a wardrobe that will suit you and make you feel comfortable. Then we will work together during your shoot to pose you in ways that will downplay the parts of you that you're less than thrilled about and feature the parts of you that you love.
I've got you!
Do you photograph men in this way?
Though it may change in the future, this is currently not a service I offer.
Do you do boudoir photography for couples?
Couples sessions can be done on special request.
Will you edit my photos?
Yes. There will be some editing applied to your images. I have no intention of making you look like someone else. I'll soften your skin, remove temporary blemishes and scars or stretch marks (unless you ask me to leave them as they are), and smooth out any bumps of skin (they happen).
You will still be your beautiful self!
How long after my shoot will my images be ready?
After your session, it can take me up to 2 to 3 weeks to get your images ready for viewing. But I know you're excited to see them, so I'll have a few sneak peeks for you a day or two after your session.
How do I see my images when they are ready?
This is where your photo reveal comes in. Once your images are ready for viewing, you and I will meet for your photo reveal. If we can't meet in person, I'll arrange a Zoom call with you. We will go through each photo and make a list of the ones you love. Then we will discuss what you'd like to do with them from there.
Why can't you just put my images online for me to look at in my own time?
If I were to put your images online then I would not be providing you with the best service I can offer! Beyond that, my experience to date has shown that clients who don't have a photo reveal with me often forget about their photos! They usually don't end up ordering anything at all and their photos go unused and forgotten.
After the money and time you've spent, you don't really want to just forget about the photos, do you?
Can I bring my partner/friend to the photo reveal?
Why the hell not? If you're comfortable showing your partner or friend, then the more the merrier! Share your experience with them!
What do most women do with their images?
Most women find that albums are the best way to keep their images. It also makes them very easy to give as a gift to your partner. While it is the most popular, it certainly isn't the only option. You can find more information on the products HERE.
Do I need to know what I want to do with my images before the photo reveal?
Oh gosh no! We can and will review what your options are at your photo reveal.
You don't necessarily need to decide what to do with your images before you leave your photo reveal, either, but I do recommend making a decision before you leave.
Why?
For the same reason I don't just share your photos with you online – you are more likely to end up doing nothing at all with your images.
Will my images appear on your website or Facebook page?
They don't have to.
At your photo reveal we will discuss if you are comfortable with me sharing and using your images (or some of your images) on my website and social media. If you're not okay with it, then I absolutely will not post or share your images.
Even if you do consent to let me use any of your photos, I may ask you again later on if you're sure before I use them. That's how much I want you to be comfortable with their use.
How do I book?
In order to book, all you need to do is send me an email, message, or text message to start the conversation! From there we will set a date for your pre-shoot consultation.
You can visit the Contact Me page to get in touch!
How far in advance should I book?
I recommend booking your session, at minimum, 6-8 weeks before you would like to have a final product in hand.
This allows for 2 weeks of preparation prior to your session, 2-3 weeks for editing, and 2-3 weeks for the product (depending on what you order) to arrive.
I'm a Vegan but I want do to the milk bath add-on. Can we use a vegan milk product?
I haven't yet tested vegan milk products in the milk bath add-on. I'll have a better answer after I've done some testing with it.
Will the paint stain my skin or my clothes?
I use a washable poster paint that should wash off well. There is a possibility that the darker colors could leave a temporary tinge on your skin. I don't anticipate any staining on clothing, but there is a slight risk.
I recommend using clothes that you are okay with getting stains on, just in case.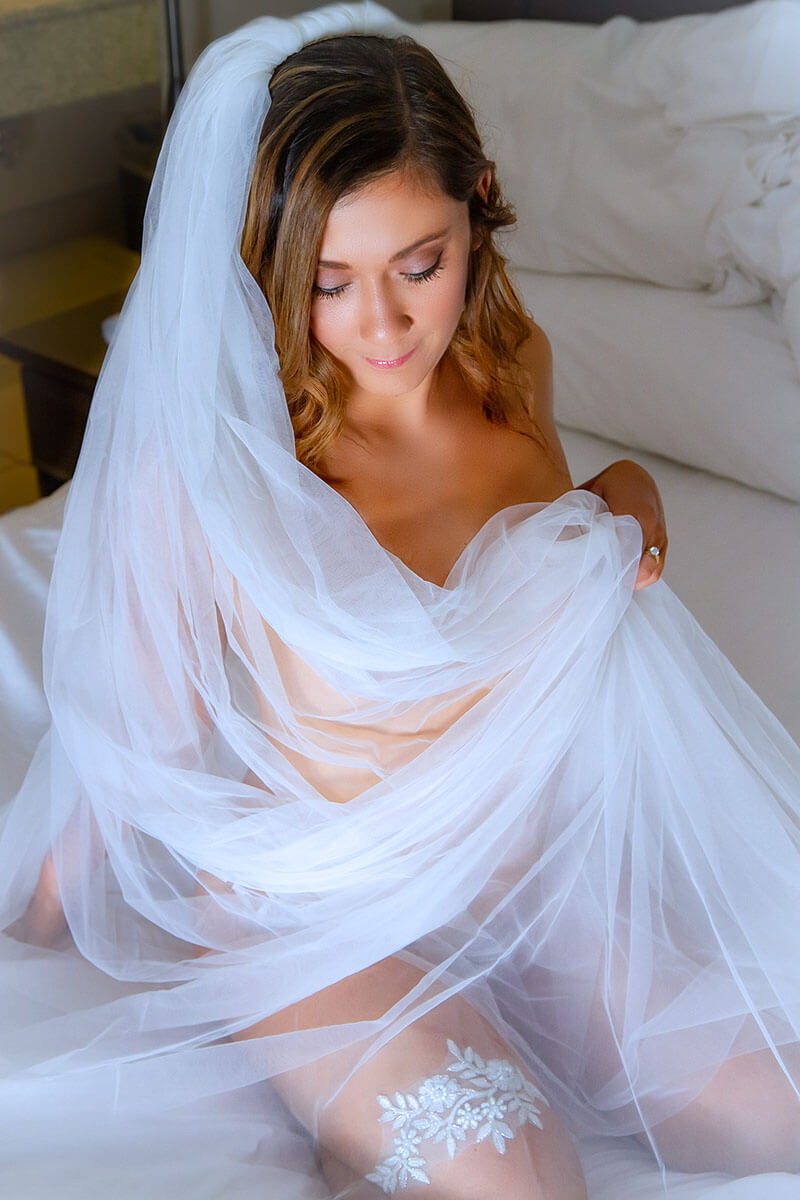 Photographer Boudoir Saskatoon
Saskatoon Boudoir Photographer
Have a question? Want to book? Just fire me a text or an email (include your name and the service you're asking about) and I'll get back to you as soon as possible!
SMS: 306-241-3800
Email: [email protected]