Boudoir photography makes for a great gift if you're looking for a unique and sexy gift to give to your groom.
The exchange of gifts between the Bride and Groom around their wedding date isn't exactly a long standing tradition, but it certainly is a fun and thoughtful thing you can do to amp up the magic of your big day!
Grooms may choose to gift any number of things to their brides including sparkling jewelry, clutches, perfume, anything he thinks she will enjoy.
And brides may give a gift in return with options such as cigar holders, flasks, or cuff links, to name a few.
But those things…they're just things. They are thoughtful, yes, but they're just things. And things can be misplaced or broken. Easily. Not to mention they certainly are not one-of-a-kind (unless you or your groom is super crafty).
You want something that's completely unique to you to give to your groom. Something that will blow his mind and make him want to take you in the coat closet for a little wedding night practice. Something he will NEVER forget!
If you didn't already get it from the title, I'm telling you that Bridal Boudoir is one of the sexiest and most sensual gifts you could give your fella (or lady; love is love, darlings!) on or before your wedding day.
Bridal boudoir is often more than just a gift for your groom, though. It will inevitably end up being a gift for you, too! Of course, you will be handing over the final product to him, but you are the one who gets to enjoy the experience of creating those images!
Boudoir photos give you the opportunity (excuse?) to go shopping and buy yourself some beautiful make-you-feel-like-a-vixen lingerie, and to treat yourself to a mani-pedi. Not to mention getting all dolled up in hair and makeup for the shoot.
And the shoot itself is an incredible confidence booster!
Bridal Boudoir Photography
You may even leave your shoot feeling so sexy, bodacious, and confident that you will rush your bad-ass self home for a little one-on-one yourself. What bride doesn't want that sort of confidence boost before the big day?
This all sounds like an all-around win-win, doesn't it?? I'd say it does.
I imagine I've convinced you that this is a fucking fantastic idea! If that is the case, then I'm your boudoir photographer. I'd imagine you need to know a little more now that you're ready to jump in! I invite you to hop on over to the Boudoir Experience to learn more about what a boudoir experience with me would be like.
Cheers and congratulations, you beautiful bad-ass!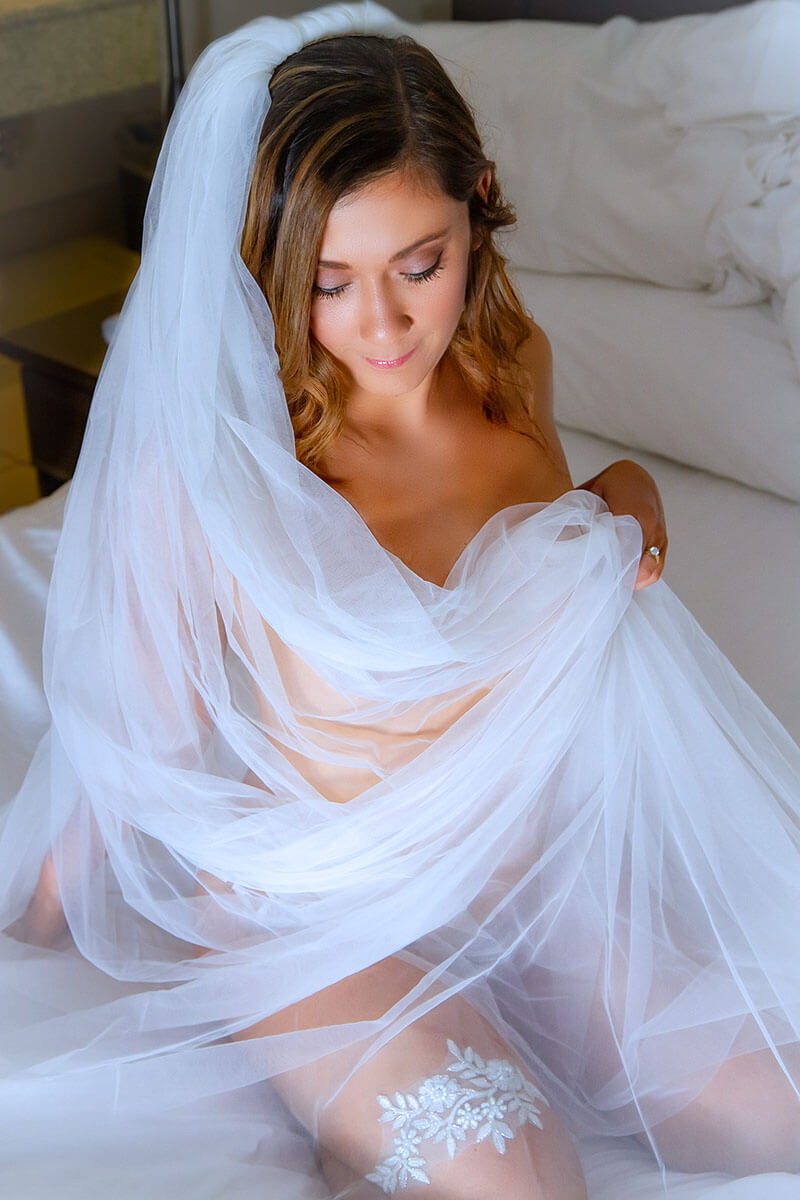 Interested in booking a consultation for your own boudoir session?
Maybe you have more questions?
I invite you to Contact me using the forms and/or contact information on my Contact Page.
Don't be afraid to reach out! I don't bite.
Promise 😉