Grads and Seniors Frequently Asked Questions
Grads and Seniors Frequently Asked Questions
You're looking for Saskatoon grad photographers who have the answers. Well, I have the answers.
How much does a shoot cost?
Session fees start at $180. The fee includes the pre-shoot consultation with grad and parents, the on-location shoot, and the photo reveal.
You can find more information about pricing HERE.
The session fee does not include any products after the session.
Are there any prints included in the session fee?
Products and prints are not included in the session fee.
What do you mean by a pre-shoot consultation?
The pre-shoot consultation is a vital component of your experience. It's important to meet with you (grad and parents) in order to discuss what your goals and expectations are for the shoot. I need to get to know the grad – talents, quirks, hobbies, passions, and who you are as a person. We will plan the day, time, locations, and who will be involved for your shoot.
All this information will be used to shape and create your session. This pre-shoot meeting also gives us the opportunity to become comfortable with one another.
Where will the shoot take place?
Your shoot can happen almost anywhere!
For casual and formal sessions that are 1 hour or longer that are not on Prom day, the location could be indoors or outdoors anywhere in or around Saskatoon.
Locations for Formal Sessions on Prom Day are limited by distance to the location and appointment times – yours (hair and makeup) and mine (other grads that day).
How long will the photoshoot last?
Shoots can last from 1 to 2 hours from start to finish. If you have chosen multiple locations or outfits, then the time spent traveling between locations or changing outfits must be within your allotted time.
Longer sessions allow for more variety and a more relaxed experience.
How will I decide what to wear for my casual shoot?
When choosing what to wear for your casual senior session, you should consider what will best show your current style and personality. If that's a beautiful sundress or ripped knee jeans, then that's perfect! Make sure you are comfortable in it.
What should I bring for my casual shoot?
You don't need to bring anything other than your outfits and yourself!
But if you want to bring something that represents your passions and hobbies, then you are absolutely invited to do so!
If you love playing the guitar, bring your guitar.
If you have a passion for playing and watching basketball, then bring a basketball or your favorite team's jersey.
I can also provide colored smoke bombs for your session at an extra cost of $16 each. They're super fun and add some great color variety to your images!
Will you edit my images?
Yes. There will be some editing applied to your images. I will remove temporary blemishes and soften ladies' skin for a beautiful glow. The image colors will also be boosted for increased vibrancy.
When will my images be ready after the shoot?
After your session, it can take 2 – 3 weeks to have your images ready for viewing. But I know you're excited to see them! So I will have a sneak peek for you in a day or two after your session.
How do I see my images when they are finished?
When your images are ready, we will meet for a photo reveal. If we can't meet in person, we will schedule a Zoom call. We will go through all of your photos together and discuss what you would like to do with them.
Why can't you just put my images online for me to look at in my own time?
If I were to put your images online then I would not be providing you with the best service I can offer!
Beyond that, experience has shown that clients who don't have a photo reveal with me often forget about their photos! They just don't order anything and time passes and they are eventually forgotten. After the money and time you've spent, you don't really want to just forget your photos, do you?
What do most people do with their images?
Most parents and grads will order various sizes of prints to hang on their walls and to give to family.
I have print packages available that include different print sizes. Or you could order individual prints if there isn't a package that suits your needs. You could also have your images printed in to a beautiful Album.
You can find more pricing information HERE.
Do I need to know what I want to do with my images before the photo reveal?
Oh gosh no! We can and will review what your options are at your photo reveal.
You don't even necessarily need to decide what to do with your images before you leave your photo reveal but I do recommend making that decision before you leave your photo reveal.
Why?
For the same reasons I don't share your photos with you online – you are more likely to end up doing nothing with your photos at all.
I only want my digital images so I can print them myself. Do you do this?
I do offer the purchase of digital images at $20 each. But you can purchase them in bulk. If you want them on a USB drive you can have it for an additional $10.
But I do strongly recommend print products as they will end up being better value for your dollar and the risk of your images being misplaced or forgotten is lower.
How long will it take for my products and prints to be delivered?
It depends on what you've ordered.
If you've ordered digitals only then those would be available for download within a day. On a thumb drive would take a day or two.
If you've ordered prints, they can take up to 7 business days.
If you've ordered an album, it could take up to 2.5 weeks to arrive.
Will my images appear on your website or Facebook page?
They don't have to! At your session I will ask if you're alright with me sharing your sneak peeks online, then again at your photo reveal we will discuss if you're okay with my using and sharing your images on my website and social media. If you're not okay with it then I absolutely will not post or share your images.
How do I book?
In order to book, all you need to do is send me an email, message, or text to start the conversation.
You can use the Contact Me page to get in touch!
How far in advance should I book?
If you want to do your formal photos on your Prom day, then I recommend booking early to ensure availability! I mean months ahead of time, even! Don't be afraid to check if I'm available for a last-minute booking, though. You never know!
If you're doing your Casual or Formal photos on any other day (not Prom day) then you could book anytime before your desired session. I still recommend booking early, though.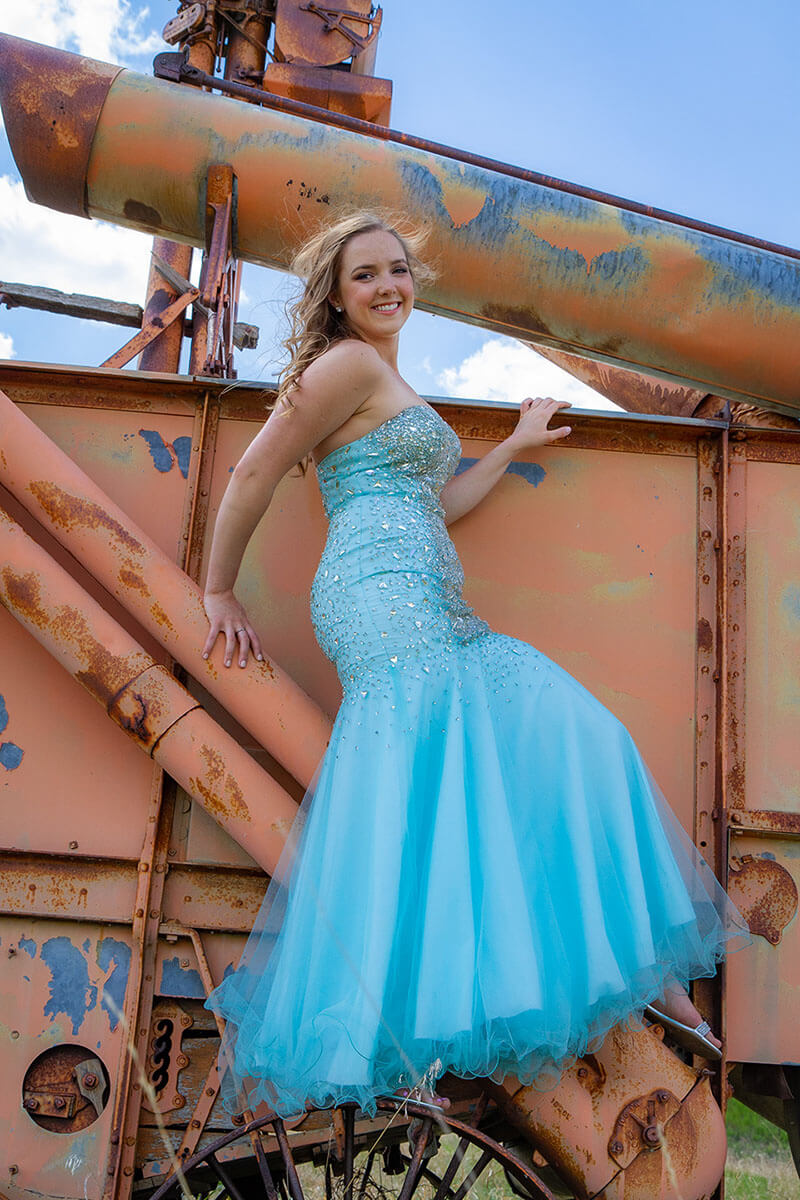 Saskatoon grad photographers
Saskatoon grad photographers
Saskatoon grad photographers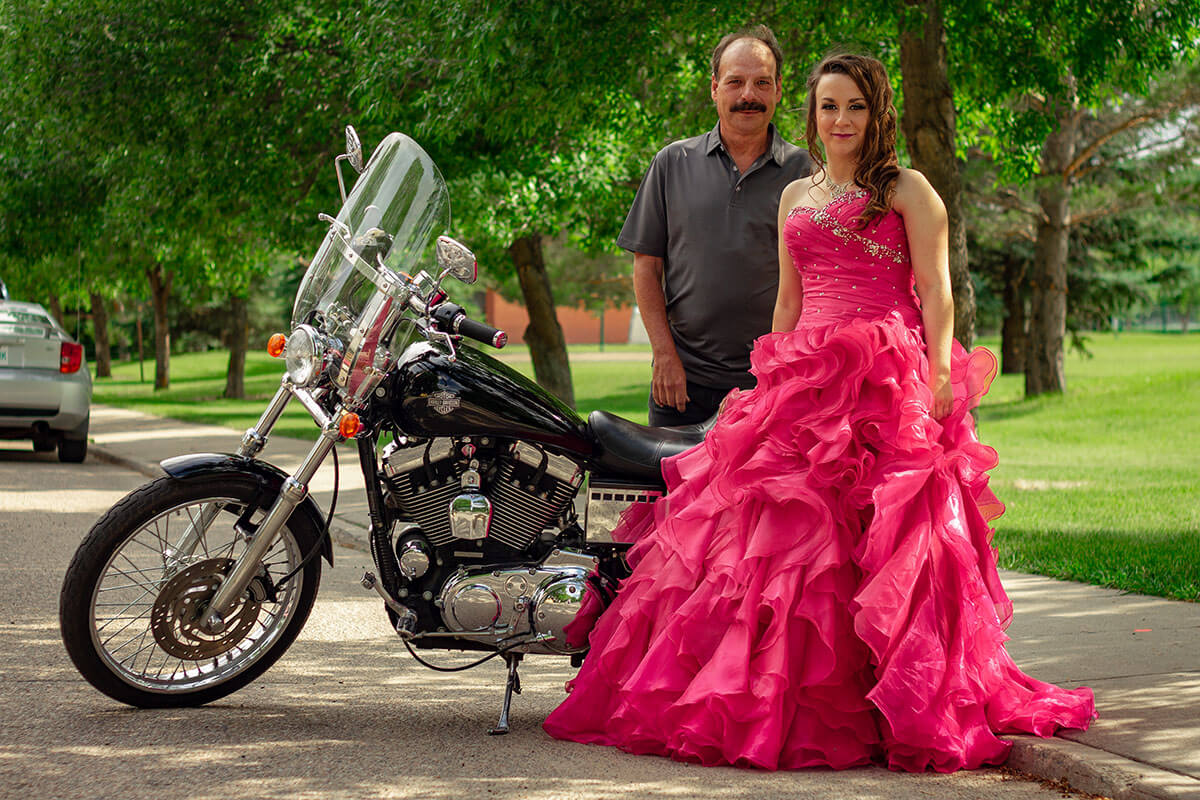 Have a question? Want to book? Just fire me a text or an email (include your name and the service you're asking about) and I'll get back to you as soon as possible!
SMS: 306-241-3800
Email: [email protected]