Graduation Photographer pricing and product information can be found here.
If you're like me then you want to know how much something is going to cost before you even bother making contact. That's why you're here, right?!
Perfect! I've got the answers right here.
Here, you'll find information about Cap and Gown sessions, Formal Grad sessions, and Casual Seniors sessions with optional add-ons. You'll also find product info so you can think about what to do with the photos after the session.
Happy shopping!
Saskatoon Graduation Photographer
Meant for the Grads who want a Cap N Gown session that's a little more unique. A session that can capture personality and interests.
Can be combined with a Casual Seniors session.
Options available to include more graduates from the same class/school.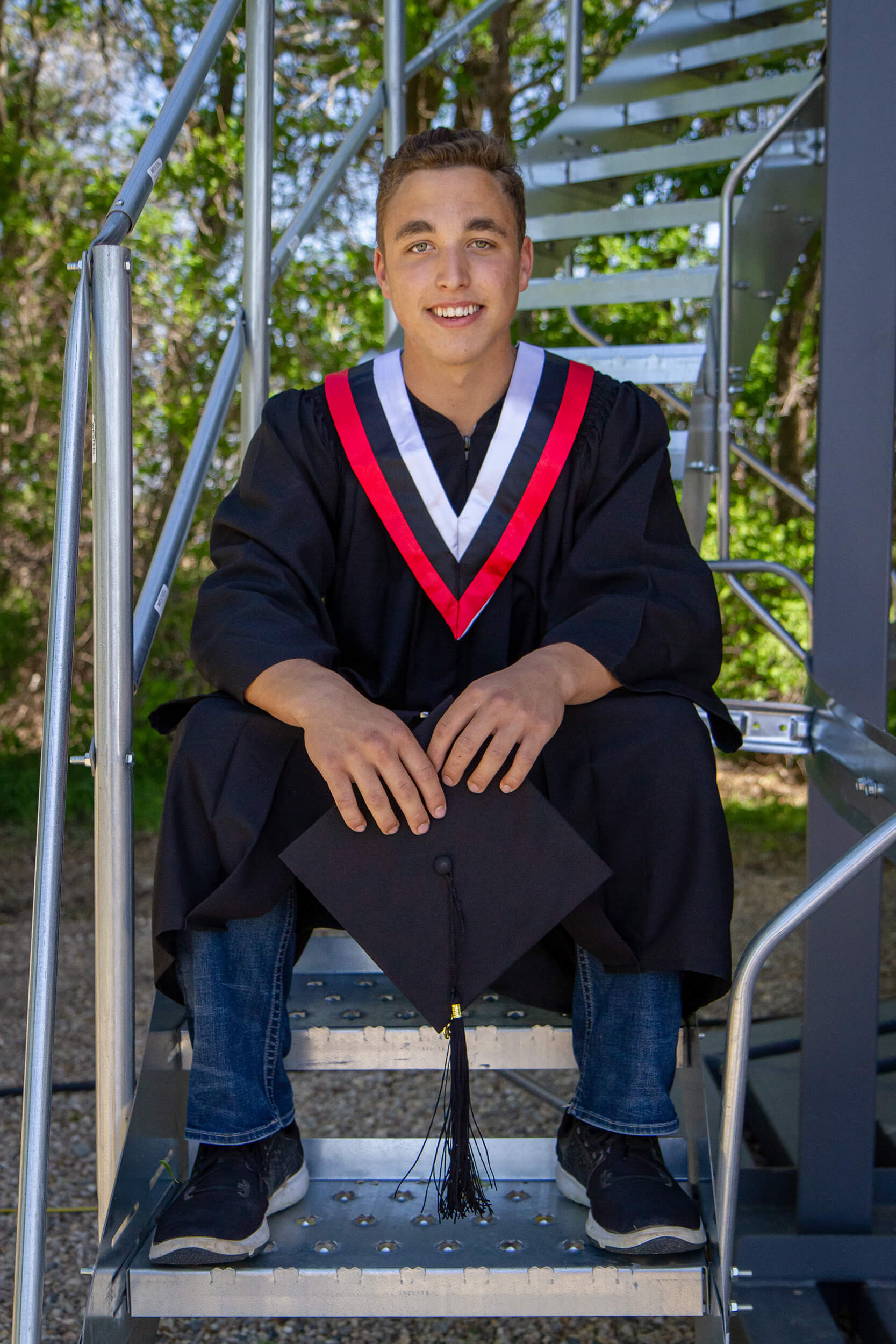 Formal sessions are meant to capture the movie star your teen is when dressed for Prom. When they're dressed to walk a proverbial red carpet!
They can be scheduled for Prom day but I recommend scheduling it for another day before or after Prom day.   Think about it – it gives them a reason to get all decked out again. Use that dress or suit again, and how many times in their life will they get to wear a beautiful gown or a stunning suit again?
Casual seniors sessions are great for capturing personality, passions, and hobbies! They're for the ones who maybe don't get a Prom (as I understand it, Prom is being phased out at some highschools) or just don't like the pomp of Prom!
Can be combined with a Can N Gown session.
Saskatoon Photographer Cost
Sessions start at $180 for 60min
Smoke bombs are a fun way to add some color to your photos!
The smoke bombs last 90 seconds which is plenty of time to capture some great images!
Choose to hold it and move with it, or have someone else hold it and spread it around you. You could also use two colors! One in each hand!
Colors available: Orange, Blue, Red, Black, Purple, Green, White, Yellow
Available for $16 each
The information you need to know to decide what to do with your images after your session!
High-quality prints on Matte paper, available in the following sizes:
◊ 5 x 7
◊ 8 x 10
◊ 11 x 14
*smaller sizes available in bulk or in packages (see below)
Choose from two options!
◊ Pocket Size Mini-Album (2.25 in x 3 in) containing 16 images.
◊ 8 x 8 Layflat Photo Album with a photo cover, containing a minimum of 24 images.
* variety of cover colors available
Can't decide right now? You can purchase your digitals so you can print later!
◊ High – Resolution Digital Image purchases of 10 or more are provided on a thumb drive.
◊ When purchasing an album, you also have the option to purchase the digital image files for the selected images at a discounted price.
Choice of ONE image in the following print sizes:
(2) 5 x 7
(4) Wallet Size
(1) low resolution digital download for social media
Choice of TWO images in the following print sizes (please indicate which images you'd like in each size):
(1) 8 x 10
(2) 5 x 7
(2) 4 x 6
(8) Wallet Size
(1) low resolution digital download for social media
Choice of FOUR images in the following print sizes (please indicate which images you'd like in each size):
(2) 8 x 10
(4) 5 x 7
(4) 4 x 6
(16) Wallet Size
(1) low resolution digital download for social media