Miss KP was all in for a boudoir photography session. She was recently married and wanted to provide her new husband with a thoughtful, beautiful, and sexy gift to show her how much she loved him.
She rented a spacious and beautiful hotel room with a huge jet bathtub and a King-sized bed for the session.
She was all in for experimenting with something new, too. Not only did we shoot the regular repertoire of boudoir images, but we also did some bridal themed images, and at the end of our time together, we filled the jet bathtub up with milk!
Milk Bath Boudoir! It turned out beautifully but it did come at the price of her hair and clothes being soaked through with milk water. And we found that it was very difficult for her to hear instructions when her ears were underwater. I had to be very thoughtful in how I delivered instructions with this. But it worked out well and the images are gorgeous!
R & S: What made you decide to do a boudoir session?
Ms. KP: I wanted to make a post-wedding gift for my new husband and to feel confident!
R & S: How did you decide what to wear? Did you have any meaningful accessories?
Ms. KP: I chose to use my wedding accessories – the veil, shoes, and garter belt – and some new outfits from La Senza.
R & S: Let's talk about the day of the shoot. Were you nervous? How did you feel being in front of the camera? Did it take very long to get comfortable?
Ms. KP: I was nervous the night before but I felt pretty comfortable with you (Pam/R&S). You're easy going and you gave me direction.
R & S: Tell me about the experience you had during the session. Were the poses what you expected? Did you have fun?
Ms. KP: Yes I had so much fun! We did the poses I suggested and you offered tips to make them better.
R & S: Were you sore the next day?
Ms. KP: Yes, I definitely was!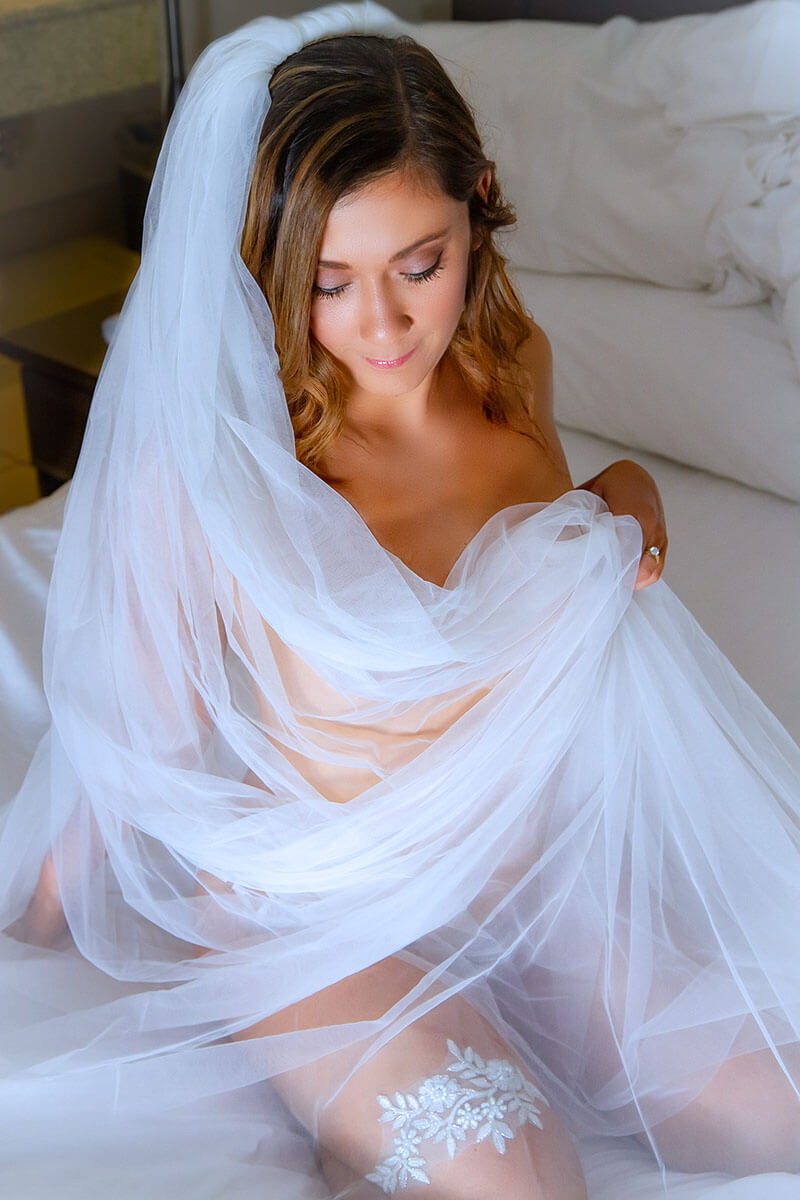 R & S: What were your first thoughts when you saw the images? Have you noticed a mental shift in the way you view your body since then?
Ms. KP: Yes, I need to go back to the gym, but Pam made me feel great.
R & S: Do you have any advice or tips for ladies who are thinking about doing a session?
Ms. KP: Do the preparation! Tan, get your makeup done, and get your hair done. Feel confident!
R & S: What was your favorite part of the experience?
Ms. KP: The confidence boost! I feel so empowered!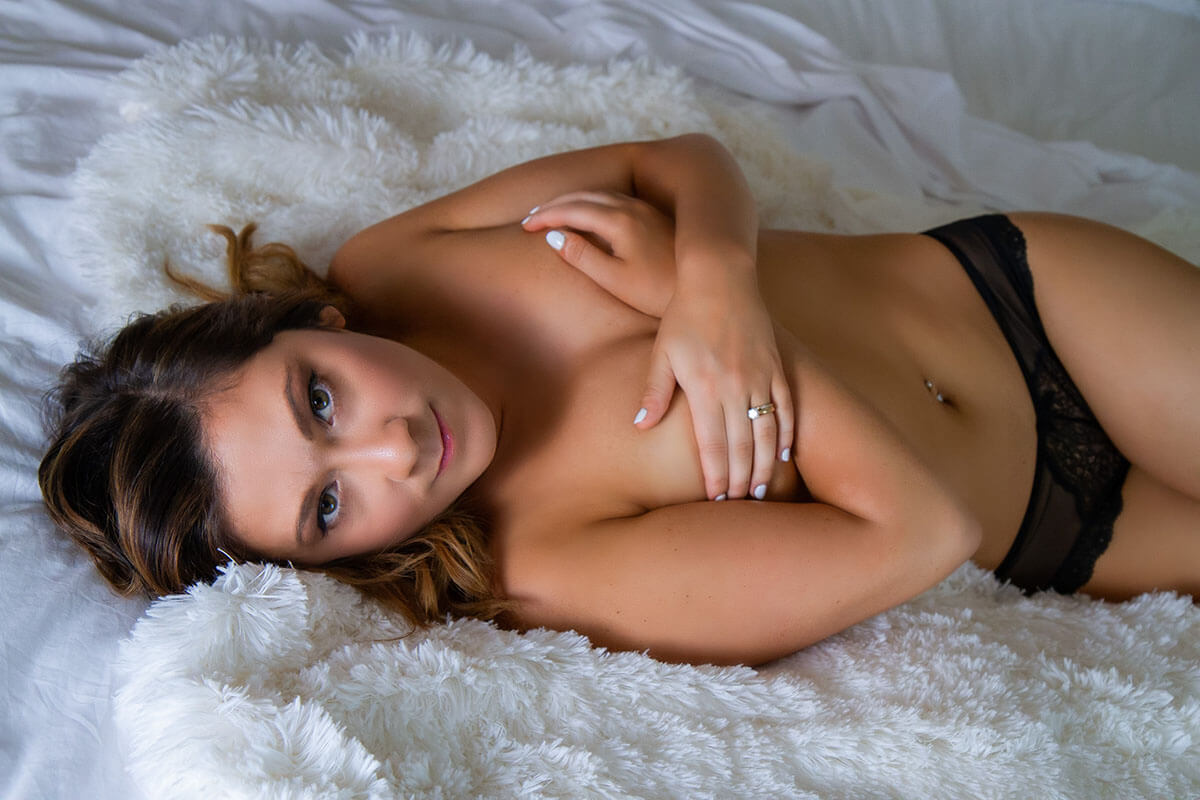 Does this sound like something you'd want for yourself? Maybe it's time to book your own boudoir session consultation.
Just check out the Contact Page. You can send me an inquiring message via Email, Text, or on any of my socials (linked below)!
Don't be afraid to reach out! I don't bite.
Promise 😉