Hi! My name is Pam!
I'm a Saskatoon photographer specializing in Boudoir and Graduations.
As a photographer in Saskatoon and a photography client myself, I understand that getting in front of a camera can be a nail-biting, anxiety-provoking experience. It's even more harrowing when you've never met the photographer before!
You don't know me! Why would you trust me to take your photo? Right?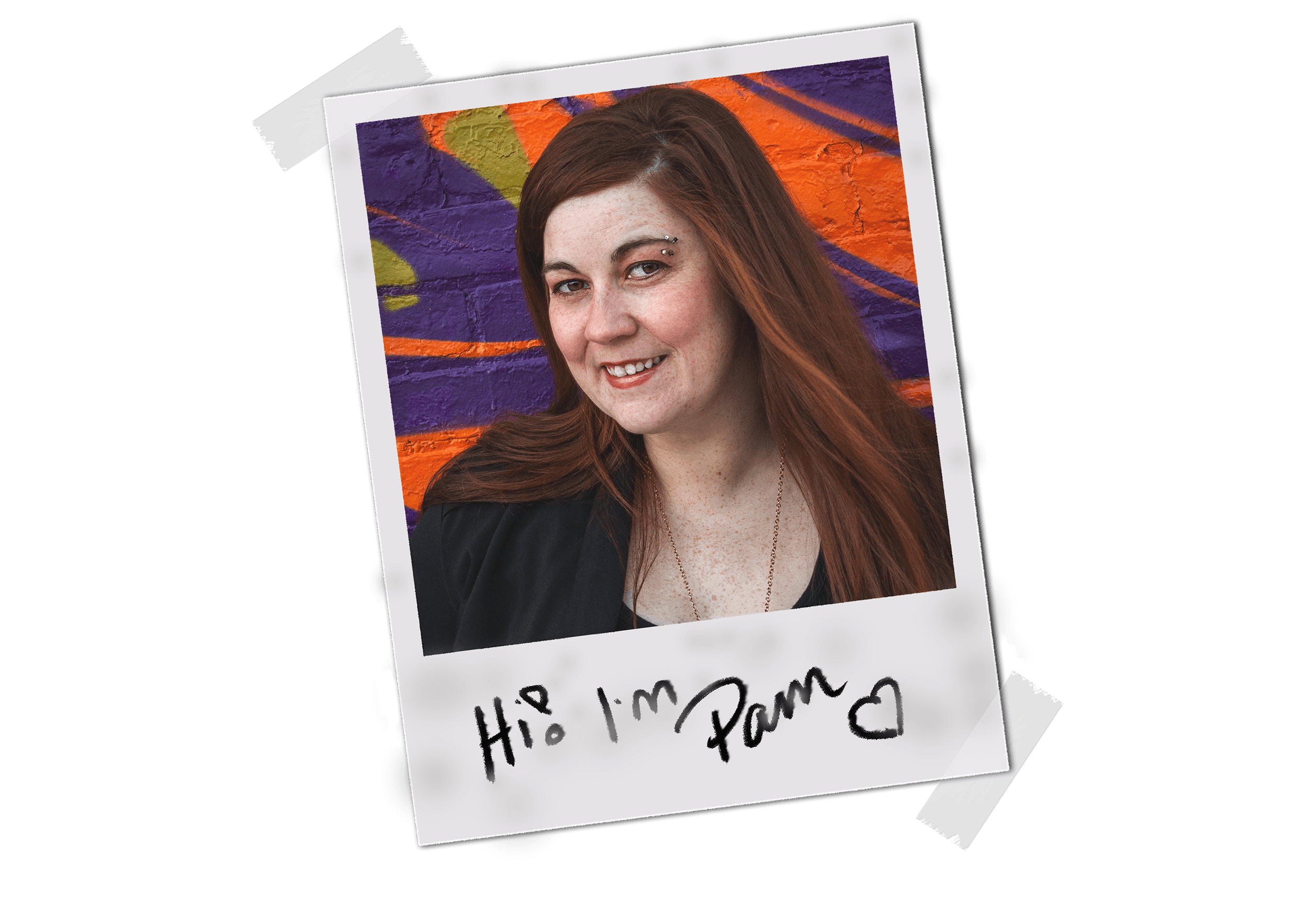 Well let me introduce myself
My name is Pam Brace (like it says up top there) and I'm a boudoir photographer.
I've also been doing work in graduation photography and sports.
Besides being an impassioned photographer…
I love musicals which is often accompanied by learning all the words to every song and belting them out in the car for months after (Greatest Showman is the current top runner!)
I sometimes curse like a sailor and I enjoy doing it, but I'm 100% capable of holding my tongue when needed (such as in the presence of little ears)
Ginger haired lady loving her ginger life
I'm a problem solver. You're not sure what to wear to your session? Let me help you solve that problem!
I want you to be comfortable during your session so playing music you'll enjoy (I'll likely enjoy it, too), cracking jokes (dad joke, maybe?), and stopping for a dance break (which can easily make me look a fool) are a few tricks I use to help you relax.
You and I will have a great time making spectacular images and you'll feel like you were hanging out with a friend.
Stop biting those nails, let me help you solve your problems and let's have some fun!
I imagine you need a little more information before you decide to jump in with both feet. That's absolutely alright!
There is loads of information to find. Start with The Experience to learn what it's like to work with me! Or jump straight to Pricing, if you like. Spend some time and learn all there is to learn about Roses & Scars Photography.
Be fierce! Be a badass! Be bodacious!
Have a question? Want to book? Just fire me a text or an email (include your name and the service you're asking about) and I'll get back to you as soon as possible!
SMS: 306-241-3800
Email: [email protected]