Couples Boudoir: Mr. A and Ms. J
Oh my gawwwwd. I was asked to do a couples session. And I was nervous to accept the request. Being the type of person who loves to try new things and to challenge myself to grow (in some ways), I accepted! And there was no better couple I could have jumped into the pond of couples boudoir with!
Ms. J asked me to do my first couples boudoir with her and her husband Mr. A. Both of them are some of the most supportive, thoughtful, and giving people I have ever had the pleasure to meet. They've both been crazy supportive of me and my business. This was no exception. Even though they knew there were completely capable photographers out there who were already skilled with couples, they wanted me. So much love for me and between them!
And the session (done in early March) ended up being so much f**king fun. We listened to some power hair ballads (per request of Mr. A) and started with more casual images with clothing on. Then progressed gradually to less clothing, eventually ending up with them nude in the shower. We had plans to play with a bottle of sparkling wine in the shower, too, but Ms. J started to react to the bubble bath they had brought to use in the shower so we had to end the session (thankfully just a blotchy red skin reaction, she is okay).
We captured so many amazing images that showed their joy, their laughter, their couples personality, and how much they love each other.
They've continued to support me after the session by giving me more of their time to answer some questions about their experience that you can see here! Enjoy!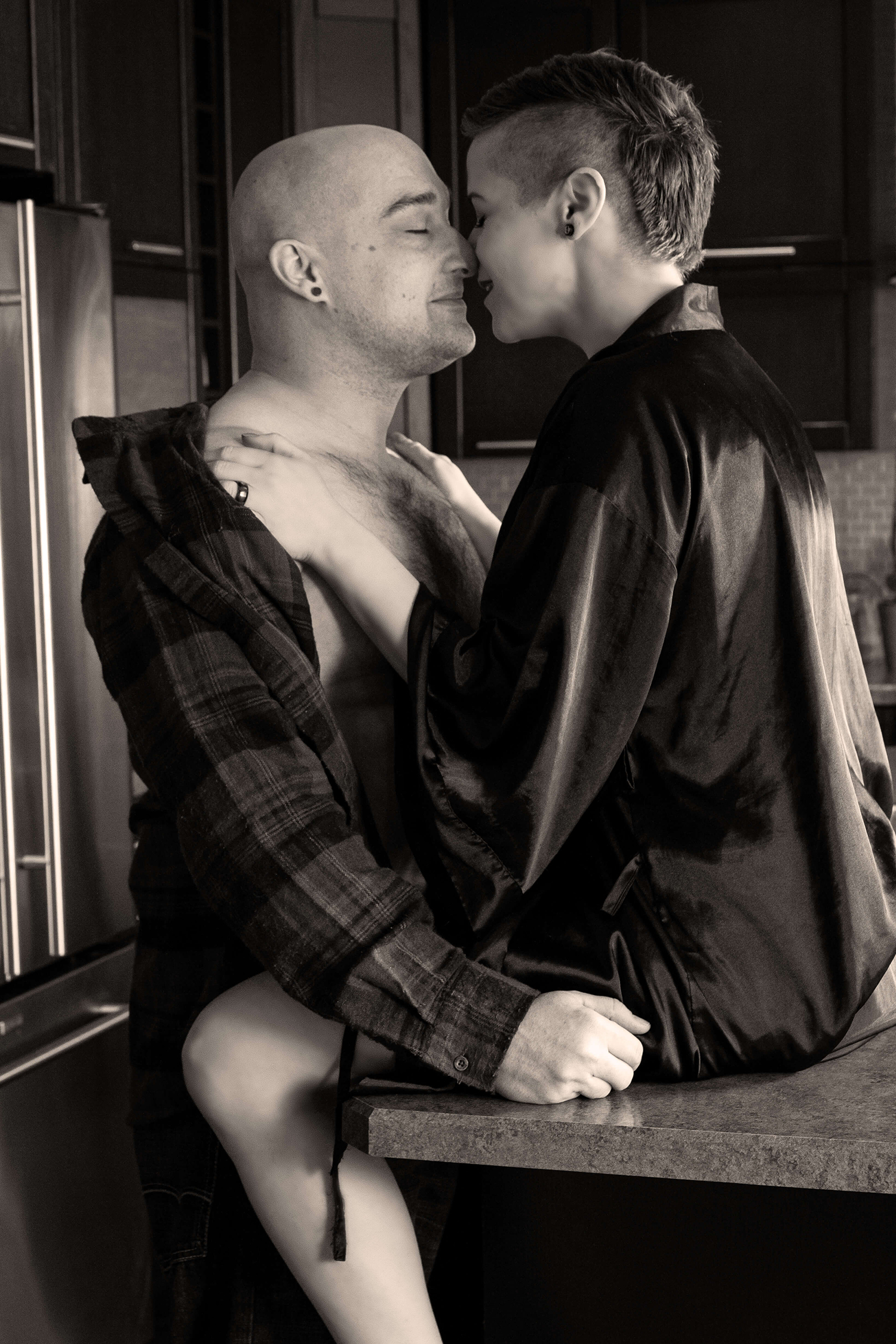 R & S: How long have you been together? Are you married?
Mr. A: We have been together for 8 years. Married 7 years this upcoming June.
Ms. J: I seriously have no clue. My answer is it always feels like 10 days excitement with 10 years of comfort.
R & S: What inspired you to want to do a couples boudoir session?
Mr. A: We thought it would be hot. A little naughty. A visual way to show our love for each other.
Ms. J: I just wanted to show everyday peeps they can look hollywood. And to show my hubby he can be sexy, too.
R & S: What made you choose me?
Mr. A and Ms. J: We chose you because we're friends and your work is exceptional.
R & S: Whose ideas was it to do the session?
Mr. A: Probably mostly Ms. J
Ms. J: Yep it was me.
R & S: Nerves are always an issue with boudoir sessions. Who would you say was the most nervous?
Mr. A: I think I was more nervous about it. I've never done this before.
Ms. J: I pretty much have nerves of steel and zero F*CKS. I simply wanted others to follow suit and love what they have. 
R & S: Describe your session planning experience. What did you do to prepare for your session?
Mr. A: I had a drink before.
Ms. J: I treated it like a hot date night. Showered and shaved, did all the makeup like I would have on a first date.
R & S: How did you feel the morning of your session before we started?
Mr. A: We were excited and nervous.
Ms. J: Very excited.
 R & S: Did you do anything special to relax yourself before the session?
Mr. A: I had a drink!
Ms. J: I told a few close friends and I made it fun with my Tom Cruise surprise!
[Mr. A is a huge fan of Tom Cruise. Ms. J had aviators and a fighter pilot jacket not unlike the one from Top Gun and surprised Mr. A by coming out in just the aviators, jacket and undies]
R & S: Can you give me a brief summary of how your session went?
Mr. A: We used a few different settings/backdrops. It went amazing.
Ms. J: It was fun and chill. I found a new fun vulnerability and connection while naked with my hunny in front of someone.
R & S: Who took the longest to get comfortable in front of the camera? What was it that helped you to relax?
Mr. A: Probably me. Alcohol. Haha
Ms. J: Ya, definitely not me. I care about the memory of it, not the perfection of my body.
R & S: What was your favorite part of the session?
Mr. A: I can't decide. When Ms. J surprised me with the flight jacket and aviators. The shower.
Ms. J: Tom Cruise surprise was hands down my favorite.
R & S: What was your least favorite part of the session?
Mr. A: There was nothing I didn't like about.
Ms. J: Seeing my love stress over his body.
R & S: How did you feel on your way out the door from your session?
Mr. A: It felt surreal. Did we just do that?
Ms. J: Exactly what he felt. Also calm and more in love…somehow?
R & S: When you finally got to see your images, what did you think and how did they make you feel?
Mr. A: I loved the pictures. I love them all.
Ms. J: So damn impressed. I was excited that there are ones I am proud to hang in our home.
R & S: Is there anything else about your session and experience with me that you would like to share?
Mr. A: Nothing I can think of.
Ms. J: I think the connection made between me and Mr. A during this is something very unexpected and I think that many couples could benefit from this.
R & S: Is there any advice you would like to give couples who are considering booking a session with me?
Mr. A: Yes. Book now. Don't delay. Pam is amazing.
Ms. J: This is an opportunity to add connection and have it captured…I hear these are our before pics and according to my hubby we will be doing this again.
Aw…I just love them. And just look how f**king adorable they are! Can't wait for them to come back for their 'after' photos!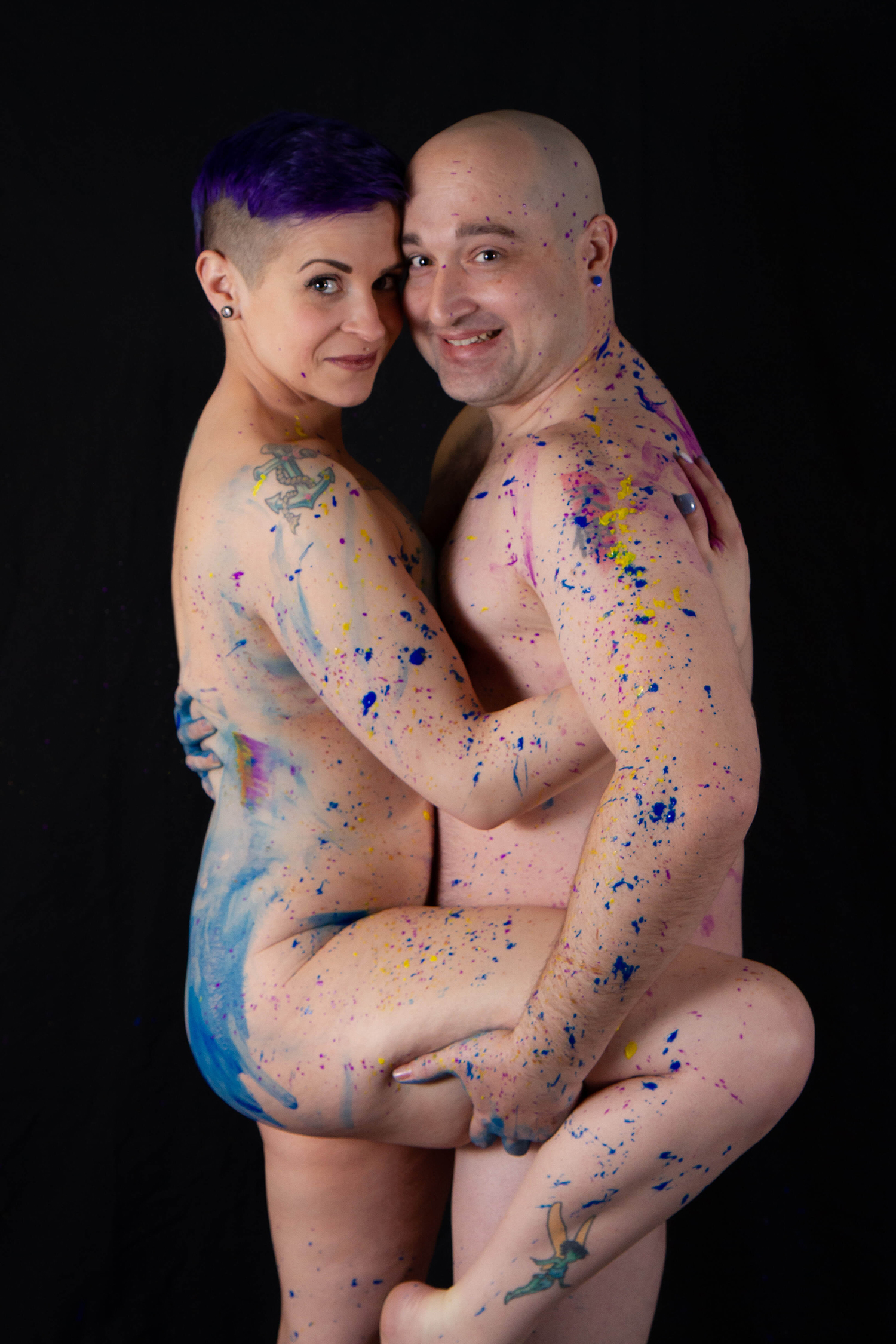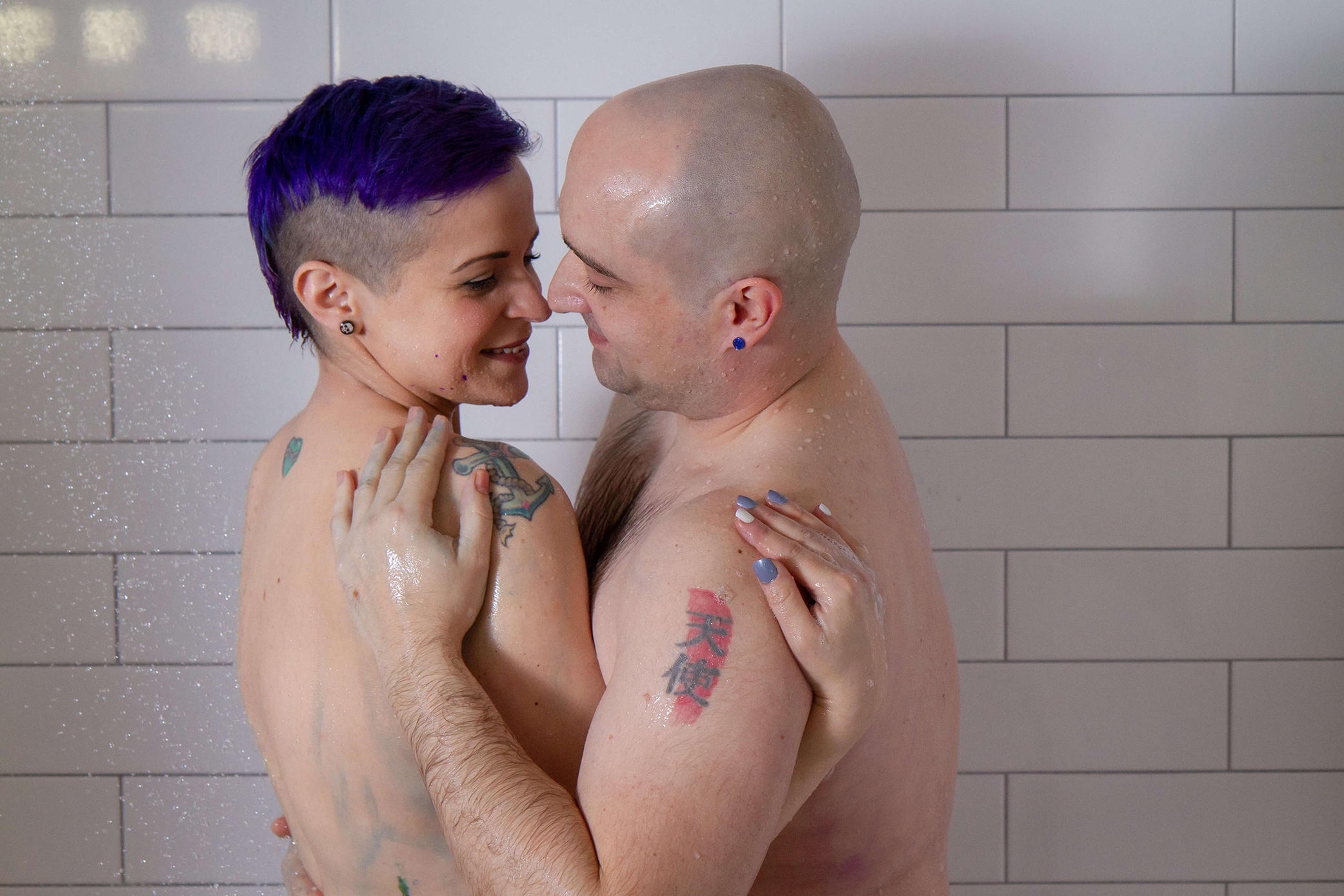 Book your free, no obligation consultation for a boudoir session (for after the pandemic) here!
You can use the Contact Form to the right. OR you can visit my Contact Page.
Don't be afraid to reach out! I don't bite.
Promise 😉