A Boudoir Session can be one of the most empowering things a woman can do for herself. The Photographer is pretty vital to creating that empowerment, but it isn't JUST the photographer that makes the magic happen. It's you. You help make your experience empowering. So here are some tips to help you make your boudoir experience the most empowering experience you can have.
Boudoir Tip #1: Make It Your Own!
During my consultations with inquiring clients, I ask a lot of questions. Questions like 'what is your favorite feature? what is your least favorite feature? Do you have any special props you'd like to include?' just to name a few. I understand if you may not be able to answer these questions during the session and it's alright if you want to get back to me a bit later with the answers. It's in your best interest to answer these questions honestly because the answers to the questions I ask are what I use to make sure the session is 100% about who you are and what you want to depict. It's important that we create images that are not 'cookie cutter' so that you can look back at them years down the road and remember it fondly.
You don't really want to feel like you have to hide your images because looking at them makes you grimace. No no, I want you to love your images forever and that can only be achieved by making the session yours!
Boudoir Tip #2: Try Something Different
Yesssss, seems redundant since a boudoir session is probably already new to you! But hear me out, here, isn't it a perfect time to try a few new things. Isn't a boudoir session a perfect time to try out a new outfit you've been a little too afraid to try elsewhere (even in the bedroom)? For example, maybe you're used to wearing babydoll style lingerie with flowy fabric, but you've always been a little bit drawn to that black, strappy, almost kinky little outfit on display at the lingerie store. Maybe now would be a great time to buy it and try it. Push your personal limits. You might surprise yourself with the incredibly powerful and sexy images you might produce.
Boudoir Tip #3: Pamper Yourself
I can understand why you may decline having your hair and makeup done. There is a financial benefit to declining. But let's discuss the benefits of allowing me to arrange hair and makeup services for you.
Benefit One: if at all possible, I will bring them to you at the site of our shoot. You won't have to worry about being on time to two or three appointments. You only need to be on time to one. This will allow you to relax and mentally prepare while chatting with me and the fantastic hair and makeup artists.
Benefit Two: With the information you and I have discussed during your consultation (and during the time leading up to your session), your hair and makeup gals can create a look that will match the intended theme and feel of your shoot. They also have an excellent understanding of what will translate well on camera. Trust me, if it looks like too much in the mirror then it will look SENSATIONAL on camera.
I know some really excellent hair and makeup people who would be happy to help me pamper you (like Goddess Beauty Studio YXE, and Bryanna Guenther, just to name a couple.)
"Hair and makeup are not in my wheelhouse and it would've been stressful for me to try to figure out how to do or what to do to be able to see it in photos if I'd been left to my own devices lol. Plus getting it done all at the same venue meant I only had to be on time for one appointment and the rest was in the hands of the professionals lol." – Ms. R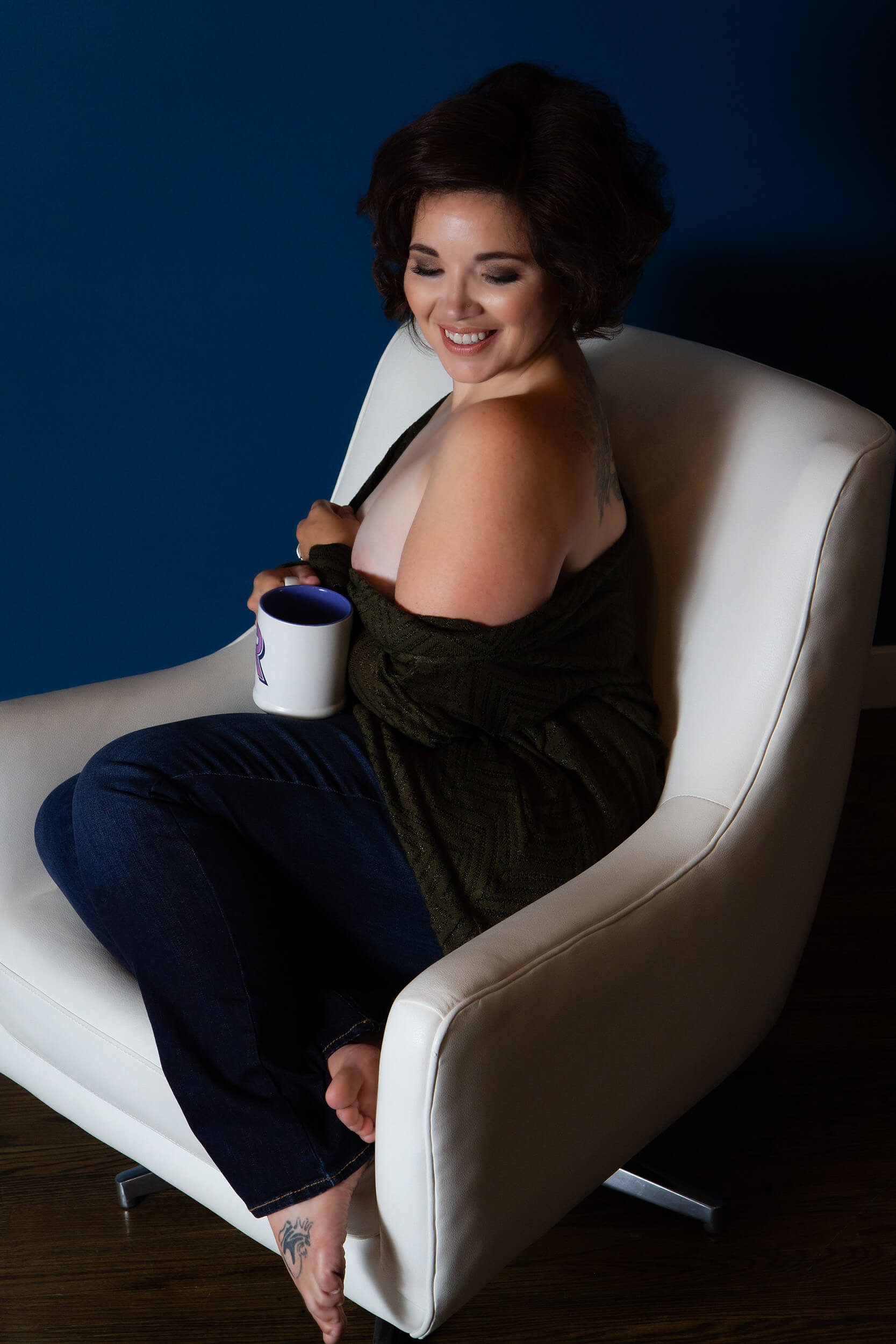 So there you have it. 3 really excellent tips to help you make your boudoir session an incredible and empowering experience. You have the power! I believe in you!
Be Fierce. Be Bodacious. Be A Badass.
Interested in booking a consultation for your own boudoir session?
Maybe you have more questions?
I invite you to Contact me using the information on my Contact Page.
Don't be afraid to reach out! I don't bite.
Promise 😉
Join the ranks of others who have embraced their inner goddess and captured their unique story with Roses & Scars Photography.
Get inspired by visiting the Boudoir Gallery or, if you're ready to jump in and book a consultation you can find my contact details on my Contact Page.
Not ready yet? That's okay!
We should become email buddies so you can get in touch with me when you are ready! Just join my mailing list and I'll check in with you occasionally. There might even be some perks to being on the list
.
Join the Badass Boudoir Babes list by inputting your information here.